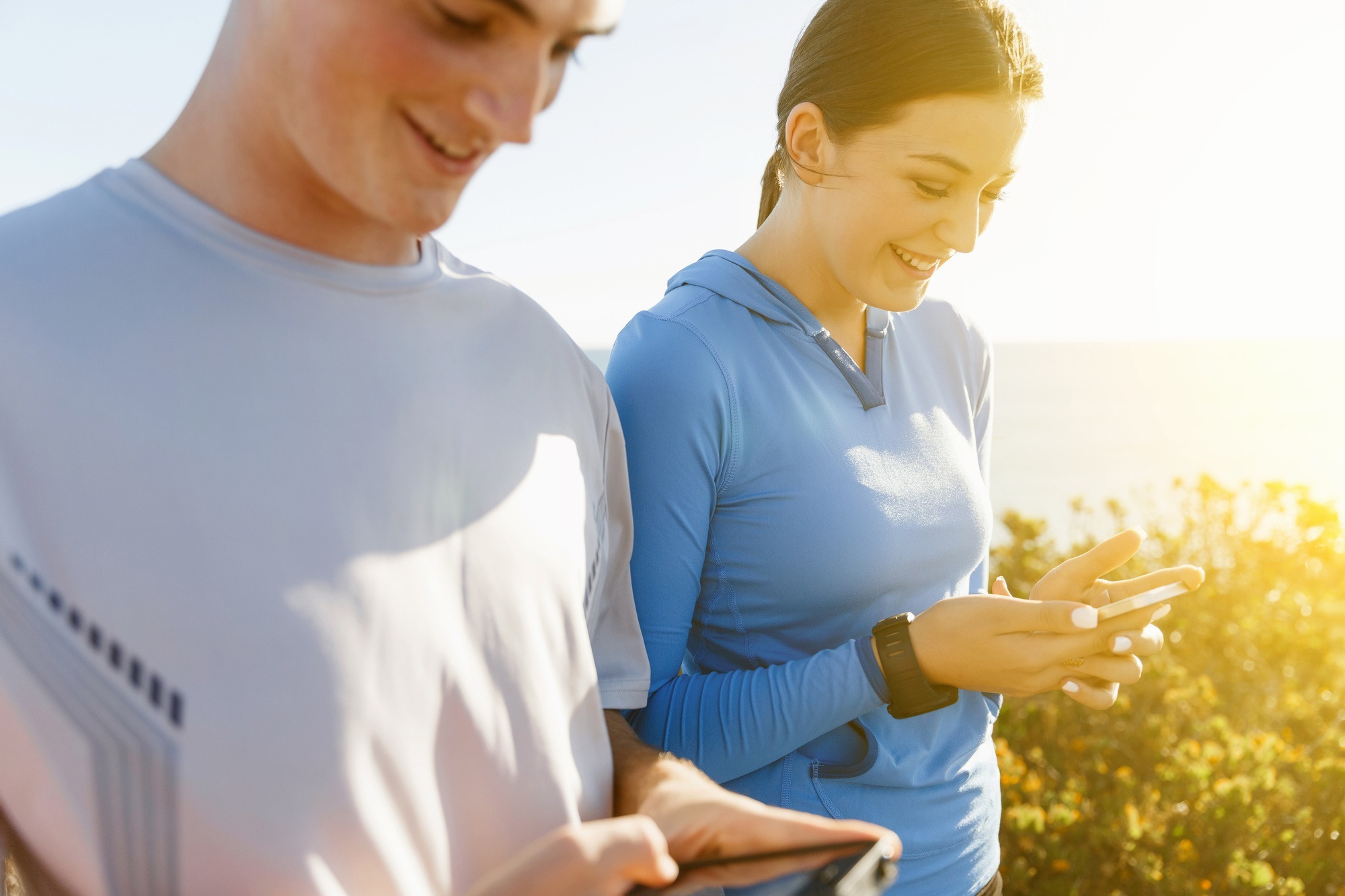 The Best New Apps of 2018
At least once a year, I go through my phone and do some spring cleaning, deleting apps and programs I don't use anymore or have grown tired of.
Naturally, though, I end up taking advantage of this newfound free space on my phone by…downloading more apps.
If you're anything like me, you probably find the app store to be beyond overwhelming. There are currently over 2.2 million programs in Apple's app store.
How can you possibly choose the best new apps?
Well, you're in luck, because I've already separated the wheat from the chaff for you.
New Apps Galore
For this list, I didn't want to recommend the same old apps that every blogger on the internet is recommending.
I don't need to tell you to download Twitter, you already know.
So below, I've selected the very best new apps in your app marketplace, sorted by category, in 2018.
Games
Fortnite (iOS & Android)
In case you haven't heard by now, Fortnite is a console and PC game that essentially combines the whimsy of Team Fortress with the last-man-standing competitiveness of The Hunger Games and turns it into a fantastically addicting 3rd person shooter. And now it's come to our phones, to be played whenever we want, on a moment's notice.
The app–which must have been a pain to develop and port–is only in its beta stages, so they're still working out the kinks. But it is still a pleasure to play.
Mowy Lawn (iOS)
Who knew mowing the lawn could be so fun!
Mowy Lawn, brought to you by the team at Playstack Ltd., is an addictive puzzle game that lets you control various "souped up mowers" as you move your way through different levels, cutting the grass and dodging obstacles along the way.
You won't be able to put it down, I guarantee it.
Runventure (iOS & Android)
If you love classic side-scrollers like Mario or Sonic, you'll love Runventure, a new platform adventure game with an 8-bit, retro feel.
In Runventure, you control a diverse cast of heroes as they swing their way through jungles, temples, and arctic tundras all while defeating enemies and finding treasure.
As an added challenge, you control your characters with just one finger.
Finance
WinWinSave (iOS)
Being responsible is boring, especially when it comes to saving money. Why put that money in a Roth IRA, when you can buy a new pair of shoes or go to that concert you've been anticipating?
Luckily, for the impulsive among us, WinWinSave makes putting away money fun.
The app allows you to save money in their FDIC-insured account, and for every dollar you save with them, you are given one entry into a $1,000 giveaway every Friday. There's no risk involved, just fun.
Twine (iOS)
Twine is the "finance app built for two." So if you have a significant other, it's the app for you.
Twine allows you and your loved one's financial information all in one, easy-to-digest place.
With its simple user interface, Twine allows you to set savings goals, monitor your investment portfolio, and much more. What's more, the app's AI monitors your progress and makes smart recommendations for future financial decisions.
Tanda (iOS & Android)
Tanda takes a truly novel approach to saving money.
With this app, powered by Yahoo Finance, you and a circle of 5 or 9 friends join a savings group, where you all contribute a set amount of money per month.
When the group reaches its goal amount, one member cashes out. This cycle repeats until everyone in the group has received a payment from the group.
If one member stops contributing, Tanda itself will step in and make contributions in their place.
Tanda makes saving social, and it's worth trying!
Health & Fitness
Shine (iOS)
Shine is not your traditional fitness app.
It's basically a life coach in your pocket. With Shine you get daily posts and texts that help guide you on the path towards mental wellness and self-care.
It's a great option for folks that are too busy to see a therapist.
HabitMinder (iOS)
Sticking to new habits is hard, especially if they're healthy. If you're struggling to keep yourself disciplined, HabitMinder is one of the best new apps out there.
With HabitMinder, you can create new habits you'd like to form and the app will track your progress and send you alerts to make sure you're doing what you need to do.
If you don't even know where to start in regards to living a healthier lifestyle, you're in luck. HabitMinder has 50 healthy pre-defined habits to get you started.
BrightMind (iOS & Android)
The Meditation app market has gotten pretty bloated, but BrightMind is a welcome addition as its one of the best new apps in the fitness category.
BrightMind is novel in its specificity. Developed by master teacher Shinzen Young, BrightMind gives you a personally tailored meditation curriculum based on your personal goals.
Miscellaneous
Wish (iOS & Android)
Having Wish is basically like having the world's largest coupon book in your pocket.
Wish has products at discounted prices from thousands of different retailers, so if you're a thrifty shopper, Wish is the app for you.
Paprika (iOS & Android)
Paprika is an incredible app for consolidating all of your food needs in one place.
With Paprika, you can make grocery lists, create recipe list, as well as download recipes from anywhere on the Internet.
If stepping into a kitchen and making dinner makes you anxious, Paprika is the guide you need.
Paste 2 (iOS)
Paste is one of my favorite new apps on this list.
Paste takes a novel approach to aiding your productivity by saving anything you've ever copied on any of your devices onto your own virtual clipboard in the cloud.
Never again will you have to keep copy and pasting the same information over and over, it'll all be in one place on your clipboard.
The Vast App Marketplace
There are a ton of new apps to check out on Apple and Android devices both.
But if you've got a need the marketplace isn't meeting, or you've got a great idea for a new app, how about creating your own with the help and services of a highly capable team.
I hope you've found something great on this list. But if you haven't, sometimes the only way to get what you want is to do it yourself.
Call us now (877) 534-1301 or fill out the form below to learn more how we can help with your app idea today!