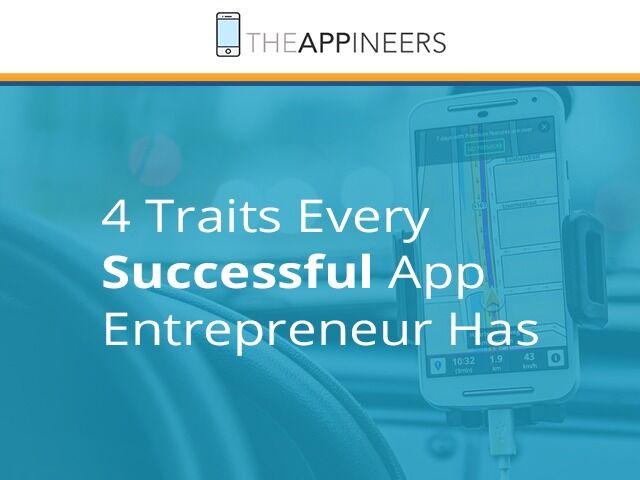 4 Traits Every Successful App Entrepreneur Has
Throughout history, virtues have been emphasized as important personality traits that every leader should possess. While these characteristics have varied between cultures and evolved over the millennia, the concept remains the same, and can even serve as a checklist for success.
In the world of app development, virtues for success are no different, and cultivating four traits for success can help any developer along this journey. But what are these four ingredients that are applicable in today's driven technology market?
Ask any entrepreneur today, and you'd hear a common four: drive, delegation, perseverance, and patience.
To demonstrate how these personality traits have helped in their own journeys, here's a look at four successful app developers who all share these cardinal virtues, with each exemplifying a particular element.
Drive: Alessandro Manilii
Share Travel Expense
Alessandro Manilii is the embodiment of achieving one's goal by following a dream: After coming up with the idea of an app that tracks travel expenses, Alessandro decided to make this idea come to life. But here's the rub: He had no background in app development and programming, and had to start from scratch in order to realize his goal. Luckily, Alessandro had the drive to make his dream a reality.
After following online tutorials and even an iOS course from Stanford through iTunes U, Alessandro was able to learn the important computer logic to launch his popular app, Share Travel Expense, that tallies expenses down to the quantity, calendar date, and parties present. The app's algorithms then calculate who owes money to whom while keeping a tally of all bills, whether it's splitting a bill at a large dinner out, or traveling cross-country with friends.
Since the successful launch of Share Travel Expense, Alessandro has gone on to launch Coffee Party and Memaker. Alessandro's case illustrates that one doesn't have to be a technology wunderkind or development savant to make a great app – if you've got the drive and want to take that chance, good things can happen.
Delegation: Chad Mureta
Fingerprint Security-Pro
Now the millionaire CEO of App Empire, Chad Mureta's beginnings weren't in app development – but his dive into the tech world was both sudden and unexpected.
Chad's background was originally in real estate investment. After driving home from a basketball game, he was involved in a serious car accident, nearly losing his arm when his car flipped four times. Despite suffering the shock of critical injuries and staggering medical bills, Chad's hospitalization revealed an additional shock: He witnessed doctors and medical staff snooping through his phone and invading his privacy while he helplessly looked on.
Over the next 18 months, Chad went through the painful and tedious process of rehabilitation. Downloading apps and examining them helped him not only pass the time and fight the pain, but also made him realize there was untapped potential in the industry. With a desire to break onto this ever-burgeoning technology scene, he knew the field was ripe for expansion – but he had no experience within either app development or technology, and knew he didn't have the personality to effectively learn it.
Here's where Chad's sense of delegation kicked in. He used his natural talents in leadership and strengths in business and the creativity to begin the process of creating an app company, while recruiting others with backgrounds in technology, development, and coding to help him create apps, helping to build the empire he now rules today. He didn't try to d it all himself, and found the people who could do it better.
The app inspired and created by his hospitalization? The once wildly lucrative Fingerprint Security-Pro app.
Chad's own advice is simple: "80% of business is the psychology of the business owner, and 20% is the skillset. If you have the psychology, you can get the skillset." Chad's effective usage of delegation was how he was able to distribute the skillset he needed to make his story a triumph.
Perseverance: Tasnim Ahmed
Color Pop Effects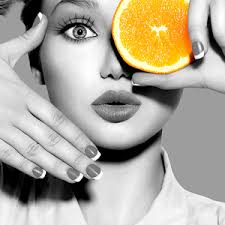 Tasnim Ahmed, an app developer who hails from Bangladesh, began his journey in app development in a related but distant field: as an iOS Developer. While he was at the start of a promising career, he wanted more – namely, to start his own app business and to have the ability to travel the world. After only six months in iOS development, Tasnim quit his job in December of 2012, determined to accomplish his goals.
But at that point, Tasnim had only one app published. He was swimming against the app development current with very little collateral, no big brand name backing him, and no venture capitalist investing in him. From this humble position, he would work tirelessly as a jobless indie app developer over the next six months.
But Tasnim's strong sense of perseverance paid off. During this period, Tasnim read Chad Mureta's book, App Empire: Make Money, Have a Life, and Let Technology Work for You, and redirected his focus on app potential. He began reskinning apps to build capital and experience, working first on Christmas Photo Booth, followed by the extremely successful Flappy Bird. All the while, he focused heavily on marketing with the advice of his brother, remaining tenacious despite his modest means.
With his drive and efforts, he went from unemployed and inexperienced to earning $100,000 in a year and running his own company, Kite Games Studio. Tasnim has developed several apps, including the successful Color Pop Effects, which is now one of the top 40 free apps in the United States.
Patience: Paul Salameh
Pou
Last but not least, let's look at patience. Lebanese developer Paul Salameh made Pou in 2012, a seemingly-ordinary game about feeding a globular brown "alien." C'mon, we all know what the Pou really is, guys.
At first strain, Pou doesn't sound like success – it's not sexy, exciting, or even potentially lucrative. Not only was this a relatively simple app going up against giants like Rovio's Angry Birds, but some claimed it was merely a rehash of any virtual pet that came before it, walking in the footsteps of Tamagochi and Pet Rock. Yet Paul had a hunch, and with a seemingly endless supply of patience, he played the long game.
Pou began gaining traction in the app world, increasing in popularity due to its addictive nature, and soon began achieving more downloads. Offers from development companies began rolling in, including one rumored at a cool $20 million.
Paul stayed patient and now makes over $30,000 every day from this app, earned a spot as a Top Five Paid iOS App, and has even spawned a sequel, Pou2. Where others might have thrown up their hands and walked away, Paul stuck with his app, and showed that practicing patience can reward in dividends.
The Big Takeaway
All of the app entrepreneurs featured above not only exemplified one of the virtues of successful app creators, but also shared multiple traits possessed by others. Chad Mureta's success was rooted in recognition to delegate, but also in his ability to persevere in times of difficulty.
Alessandro Manilii's drive was key to his success, yet he also demonstrated the patience to teach himself the skills he needed to make his jump into the app creator's world possible. But there's something else – each of these developers started from scratch, but only achieved success when they banded with others who also shared these traits.
Afraid you don't have what it takes? Feel like you're missing one or all of these traits? Well, don't sweat it – The Appineers have your back. Our dedicated team of designers, developers, artists, and UX professionals also have the virtues of successful app development, and are ready to help you through your own app development journey. Harness your own drive, delegation, perseverance, and patience with us. We're ready to take you to the next step!
Call us now (877) 534-1301 or fill out the form below to learn more how we can help with your app idea today!